Welcome to our page
---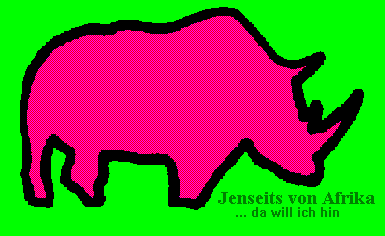 ---
Our Hobbies:

Out of Africa / Jenseits von Afrika ...

Teddybears handmade of Mohair ...

FLEISCHMANN Modeltrains of the 50´s and 60´s ...
---

---
Contact our Mailbox:

sorry, no link to avoid spam. Please retype address in your mailing system. Thank you.
---
Sorry folks, many of our pages are in German. However, do not hesitate to contact us in English as well.
index 1.3 15.06.97 - 01.01.2014